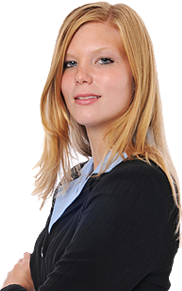 Intelligent Salary Services
We specialise in providing consultants to recruitment agencies across the UK
We're experts in our field and provide the most reliable payroll management and administration service available in the UK.
Disclaimer
By using the site, you agree to be bound by these Terms and Conditions and any other guidelines or rules applicable to other services that may be posted from time to time. If you do not agree with any part of the following terms of conditions you must not use the site. If you are uncertain, you can always contact us (info@issgroup.co.uk). These Terms and Conditions also apply to your use of the web sites of our associated companies in addition to any terms and conditions which may apply to the use of these. If there is any conflict between them, these terms and conditions will apply.
Privacy
We will not disclose your personal information for marketing or any other purposes without your consent unless where required by law.
We will always respect your privacy and any personal communication between you and ourselves. We will always comply with any data protection legislation currently in force.
Obligations
Our Obligations
Intelligent Salary Services will provide you with up to date information on the functionality of the site and assistance with any upgrades or changes to its functionality as it deems necessary; and comply with any statute, regulation or other ordinance as and when they come into force.
Your Obligations
You agree that you will only use the site and associated sites in accordance with these Terms and Conditions and any additional terms and conditions of the Associated Sites and shall comply with all applicable laws and regulations. You represent, warrant and undertake that you will not do anything or cause or permit anything to be done that may infringe, damage or endanger any intellectual property rights of Intelligent Salary Services or any of our associated companies or any third party or do anything that is otherwise unlawful including, but not limited to, disclosure or alteration of our product literature, mechanism, and website structure, unless required to do so by law
Warranty
Exclusion of Warranty
We endeavour to make sure the information contained on this site is as accurate as possible. However we give no warranty of any kind regarding the site or the associated sites and/or any materials provided on the site or the associated sites. Intelligent Salary Services does not warrant the accuracy, completeness, currency, or reliability of any of the content or data found on this site or the associated sites and Intelligent Salary Services expressly disclaims all conditions, fitness for a particular purpose and non-infringement, and those arising by statute or otherwise in law or from a course of dealing or usage in trade.
Liability
Intelligent Salary Services assumes no responsibility and shall not be liable for any damage to, or viruses that may infect your computer equipment or other property on account of your access to, use of, or browsing of the site or the associated sites. In no event shall Intelligent Salary Services be liable for any injury, loss, claim, damage, or any exemplary, punitive, direct, indirect, incidental or consequential damages of any kind (including but not limited to lost profits or lost savings) whether based in contract, strict liability, or otherwise, which arises out of or is in any way connected with:
(i) any use of this site or the associated sites or content found therein,
(ii) any failure or delay (including, but not limited to) the use of or inability to use any component of the site or the associated sites
(iii) the performance or non-performance by Intelligent Salary Services.
(iv) the provision of or failure to provide services
(v) any information, software, products, services and related graphics obtained through the site or the associated sites.
Intelligent Salary Services's liability shall not be limited in the case of death or personal injury directly caused by Intelligent Salary Services's negligent act or omission.

Any dealings you have with third parties via the site or the associated sites are your responsibility. Should a dispute arise between yourself and any third party due to use of the site or the associated sites we will do our best to assist its resolution but will not be responsible for any loss or damage suffered as a result.
We may provide links to other web sites, resources, advertisements or sponsorships either directly or through contractual partners. Intelligent Salary Services accepts no responsibility for these links and does not endorse their contents. If you decide to access other web sites, you do so at your own risk.
Indemnity
You shall indemnify and keep Intelligent Salary Services indemnified against all actions, claims, losses, costs (including all legal costs actually incurred or otherwise), damages and expenses that are suffered or incurred by Intelligent Salary Services whether or not reasonable or otherwise foreseeable or avoidable which arise directly or indirectly from any breach or alleged breach by you of any of these Terms and Conditions.
Intellectual Property
All content, software and data on or relating to the Site [and each of its modules], is the property of Intelligent Salary Services. None of the software, data or content found on the site may be reproduced, republished, distributed, posted, sold, transferred, linked to or modified without the express written permission of Intelligent Salary Services. In addition, the trademarks, logos and service marks displayed on this site are owned by Intelligent Salary Services and may not be used without Intelligent Salary Services's permission. All copyright, database rights, rights in inventions, patents and patent applications in the software, data or content relating to the site shall (unless licensed to Intelligent Salary Services) be owned by and vest absolutely in Intelligent Salary Services.
You agree that the software, data and content of the site and any information provided by Intelligent Salary Services is for your personal use only and may not be used for commercial purposes or distributed commercially without the permission of Intelligent Salary Services.
General
Severability
These Terms and Conditions shall be deemed severable. In the event that any provision is determined to be unenforceable or invalid, such provision shall nonetheless be enforced to the fullest extent permitted by applicable law, and such determination shall not affect the validity and enforceability of any other remaining provisions.
Changes to these Terms
We reserve the right to make changes to these Terms and Conditions at any time. Your use of the site following such changes constitutes your acceptance of these changes.
Entire Agreement
These Terms and Conditions, together with those incorporated herein or referred to herein constitute the entire agreement between us relating to the subject matter hereof, and supersede any prior understandings or agreements (whether oral or written) regarding the subject matter.
Governing Law
These Terms and Conditions shall be governed and interpreted in accordance with the laws of Guernsey.